Energy that reaches anywhere in the world
Remote therapy
The energy which reaches everywhere in the world〈Remote therapy〉
For example, even if you are not in Japan For example, even midnight is in early morning, too
This special energy will reach you and bring deep healing and improvement
To such one.
The person who is busy, and can't go to a salon easily
The person who lives in a distant place
The person who lives besides Japan
I want to boost immunity ・I want to improve my intuition・ I want to develop my talents
I want my family to do remote therapy
Impressions of an experience person
You can check your body at home・ Get advice to make up for your weaknesses before you get sick

F.M, female 50s Fukuoka City
I'm requesting a remote therapy for 1 year from my parents who live in a far place.

It is helpful because I get impressions of therapy and specific advice every time.

For example, what should parents eat? What kind of sports should parents play?

M.Y female, 30s Himeji city
I have different working hours and I can't easily treat myself. So I am requesting remote therapy.

This is the second year. Not only my physical condition but also my luck has improved.

The relationships in the workplace have also improved, making it much easier to work!

Nice effect! Thank you.

T.T female, 50s, Iwate prefecture
The sense of security by which I receive a remote therapy in a professional therapist periodically.

You can tell my own consciousness and the family's feeling, so I'm thankful.

If you just want to relax, you can go to a massage shop in town, but remote therapy is worth more.

O.C female, 40s Osaka
When my husband collapsed due to subarachnoid hemorrhage.

・I was taught by Mr. Anju how to perform subarachnoid therapy. After that, the husband recovered and the doctor said, "A miracle!"

And my husband was able to return to work early.

・Thanks to the fact that the whole family is taking remote therapy, we are living in good health. And medical expenses have decreased.

・I also started studying as a remote therapist. Now it's a lot of fun to learn the effects of essential oils, natural stones, sounds and words.

・I get advice from Mr. Anju on how to deal with my mother-in-law.

・The therapy effect protects family members, friends, and loved ones other than yourself.

・I thought like this.

It's like the light seen through a dark tunnel.
This remote therapy is a light of salvation.

K.Y female, 50s Kobe city
We have received many other impressions.
◆Remote therapy is a high-dimensional light energy wave therapy.
It transfers the waves of essential oils and natural stones, and delivers vibrations such as words and tuning forks remotely.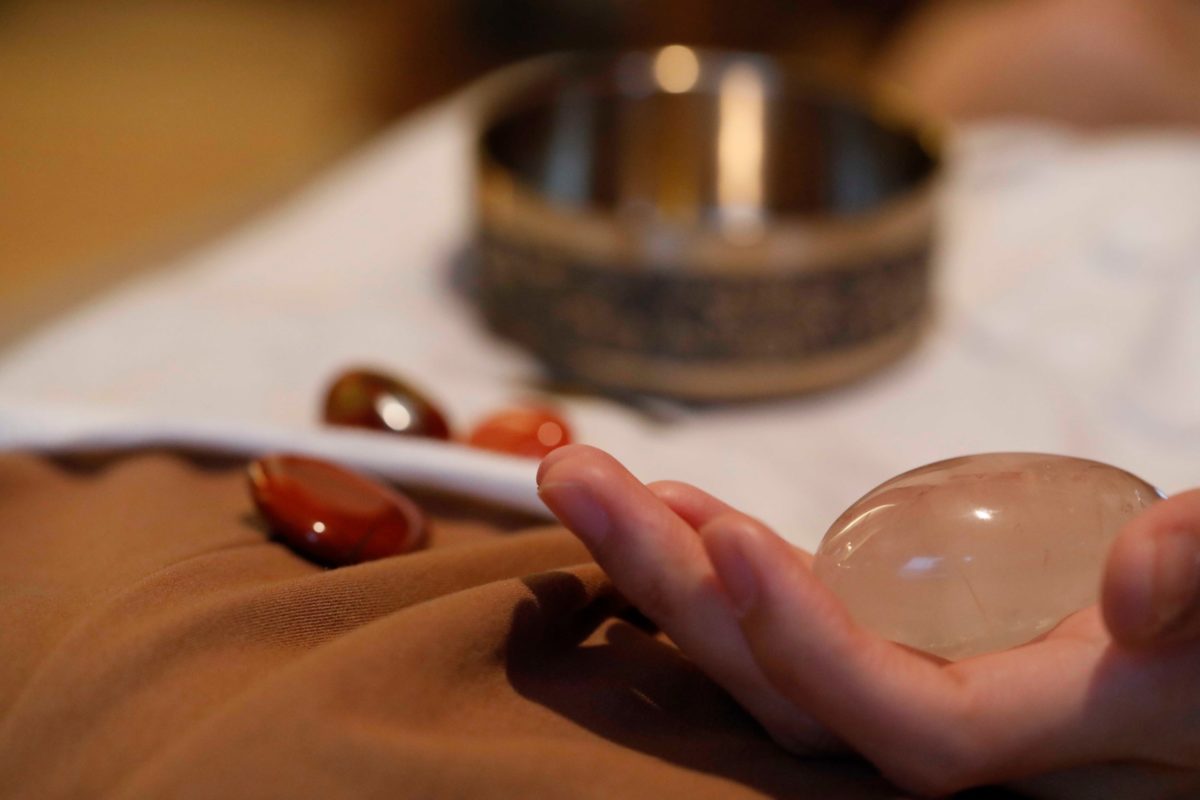 Remote therapy menu No. 1
・One trial ¥4,400 (including tax)
Remote therapy menu No. 2
・Those who want to charge energy firmly
 3 months 10 times ¥44,000 become ¥38,500 (including tax)
Purchase benefits : Please choose one from Aura Spray, Bath Salts, Chakra Tone, Aroma Body Oil and more.
Other remote therapies
・6 months 24 times ¥105,600 becomes ¥99,000 (including tax)
・48 times a year ¥211,200 becomes ¥198,000(including tax)
Course by purpose
・Health recovery of injuries and illnesses
・Energy boost and affirmation to achieve the purpose
・Energy boost and advice for business owners and leaders
・The family course that can take lectures in the whole family.
・A quality of soul improvement course. Others
Please contact the store for these menus.
Inquiries * Please use the email form.
Limited plan of manager!
"Good luck therapy" and "business care" are a set information on plans limited to business owners.
The tuition fee can be expensed as a workshop expense.
◆What is business care?
Create a life chart from the owner's birthday. (Numerology to read the flow of life and the quality of energy)
We will inform you of the best time for business development, the time of preparation, with specific numbers.
Please use it as the basis for business development.
◆What is good luck therapy?
"Health" is the foundation of work development!
Supporting the physical and mental care of the owner!
We will charge your energy regularly.
For energy charge, you can visit each Asian Angel store or receive therapy remotely.
If you have any concerns about your body, we will advise you on early care, food, light exercise, and meditation for your body and mind.

<< Details of plan contents >>
■ Monthly business care
Advice on monthly trends from numerology.
You can plan by reading when you move, when you make a plan, and when you wait.
We will also tell you when profits are likely to increase and when it is best to keep costs down.
■ Energy session
We will have a 20-minute energy session on the phone twice a month.
The position of the manager is lonely. Energy sessions are important for the healing, liberation, and motivation of such managers.
■ Remote energy charge
Let's strengthen the aura and acquire charismatic energy!
You will be able to purify your mind and body, improve your immunity, intuition, and judgment.
Energy will be energy charged once a week on holidays and at bedtime.
《Price》
◆The contract period is one year.
・When applying for a one-year contract
¥18,000 ×12 months = ¥216,000(including tax)
Initial data making charges ¥15,000 (including tax)
Total ¥231,000 (including tax)
Only the first time needs data making charges ¥15,000 (including tax)
(If you use a credit card, a fee will be added.)
※This fee can be used as expenses such as workshop fees and course attendance fees.

■Recommended options are also available
🔶Option 1  
Customer needs analysis
Is the owner's plan what the customer wants? Is the timing good?
We will read a method to succeed.
Please request it each time.
One charge ¥5,500 (including tax) ~
🔶Option 2  
Feng Shui to raise energy
Did you know that the foundation of business development is land and interior decoration?
It will be remodeled into a store that creates a flow of people and overflows with energy.
Please ask for details.
One charge¥88,000 (including tax) ~
🔶Option 3  
Human relations are the basis of business prosperity!
It is especially important to know the luck and compatibility of your family and staff.
We will teach you how to control by reading personality, talent, etc. from the life chart.
Data making charges ¥15,000 (including tax) of one
🔶Option 4
Physical and psychological care for the family is also important for business stability.
We recommend that families also receive the therapy.
Please see the website for details on therapy.
Remote therapy | ASIAN ANGEL (anju-spiritual.com)