For improving the health and good luck of your family and yourself
Hand touch care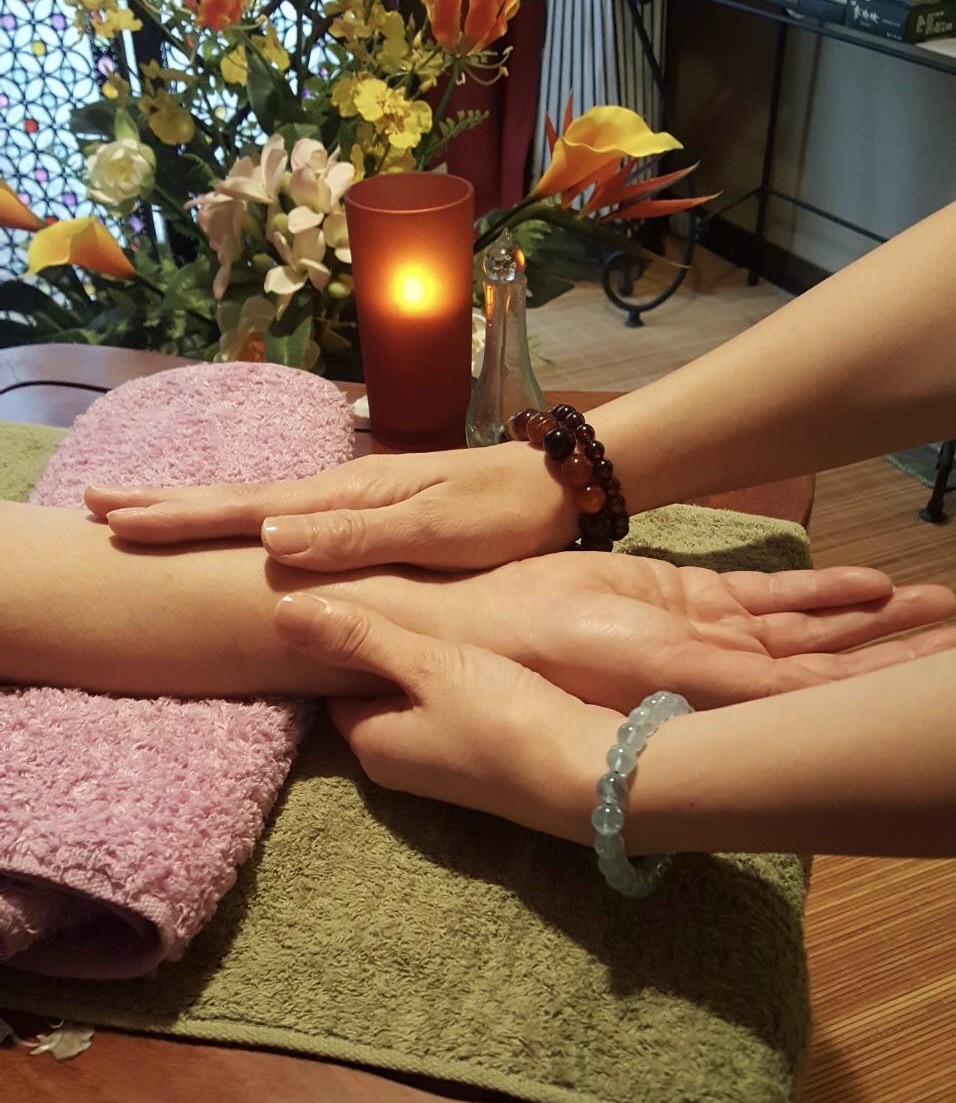 The warmth of your hands will heat your mind and body.
It has recently been known that many brain healing hormones are also released.
Asian Angel's therapy prepares the flow of energy by tapping, rubbing, and rubbing lightly from the top of the clothes.
Expected effect
Immunity up
Mental stability
Increased motivation
Pain is reduced
Bruises, sprains, etc. are heading for recovery quickly
Asian Angel Therapy approaches not only from touching but also from the ionosphere.
There fore, it helps to cleanse and improve luck before you get sick.
If the electromagnetic layer is dirty (stress and emotions), you will be out of luck.
Ultimately, it leads to troubles and mental and physical problems.
We use essential oils, gamelan balls, tuning forks, and medicated natural stones
Hand touch care is available at the Asian Angel Salon.
Reservations are required.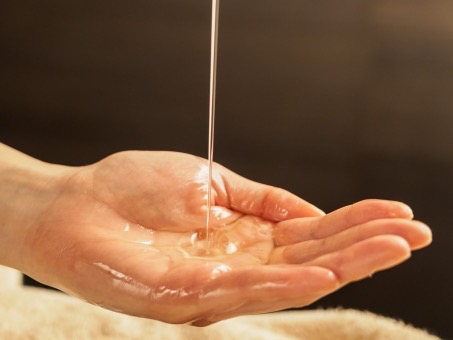 Hand touch care can be learned in the <Home Therapist> course.
For your family, your friends, and yourself. Have a healthy and happy life!
There is no upper limit to the age from 10 years old.
Those who are bedridden or unable to move can also take this course.
You can take classes at each remote / Asian angel store.
Please contact us for more information
Experience story
Water has accumulated in the elbows of my husband (60s). Even if I pulled it out at the hospital, water accumulated

After receiving advice from Ms. Anju, I was treated with hand touch care and natural stone. I taught my husband to treat myself.

We were surprised! In about two weeks his elbows were drained and he was healthy.

I heard in Anju's lecture that natural stone has healing power, but it's amazing!

Thank you very much.

M.K 60s Female. Yokohama City
Otorrhea heals

My younger brother had a bad eardrum and had been suffering from otorrhea from an early age.

My younger brother couldn't answer the questions around him because his ears were always clogged with cotton and it was hard to hear.

But when my younger brother was able to treat himself, his otorrhea stopped and his hearing improved.

Nowadays, there is no misunderstanding from others, and my younger brother stress is gone.

50's male Morioka city
Ms.Anju said, "Because the lower abdomen is cold, it may be difficult to get pregnant. Warm it well with hot stones or hot water bottles."

I continued the warming therapy. And I was able to get pregnant soon. I stroked my lower abdomen to keep my baby healthy.

Thanks to you, I was able to give birth safely and live happily with my family.

Anju-san told me what I wanted from the baby's cry, so I listen carefully to the baby's cry.

I'm glad to hear your child-rearing advice. Thank you very much.

A.R Female, 30s Morioka City
Hand Touch 30min ¥3,300(including tax)
Hand Touch 60min ¥6,600(including tax)
Hand Touch by Anju 60min ¥15,000(including tax)